31 STANNUAL
STERLING CONFERENCE
Hyatt Regency Orlando
9801 International Drive, Orlando, FL 32819
31 STANNUAL
STERLING CONFERENCE
Sterling Deals a Winning Hand
The Annual Sterling Conference is genuinely in a league all its own. The high level of speakers delivering the most pertinent information on timely topics is unmatched. Heading into the 31st year, The Sterling Council continues to elevate every aspect of the conference and provide relevant content and tangible takeaways for every individual and organization attending the conference.


Registration

$

1,395

until May 31, 2023
DO YOU HAVE AN IMPROVEMENT PROJECT THAT GAVE YOU GREAT RESULTS?
Compete for recognition by sharing your project!
The Sterling Storyboard Competition captures your project's improvement process on a single storyboard. It includes Project Selection, Root Cause Analysis, Solution Development, and Implementation and Impact.
The Team Showcase Competition is the ultimate team recognition and competition where your team presents your improvement project live, on stage in front of the conference attendees! Projects will be scored against criteria for Project Selection, Problem Statement, Root Cause analysis, Final Solution, Project Implementation, Results and Presentation.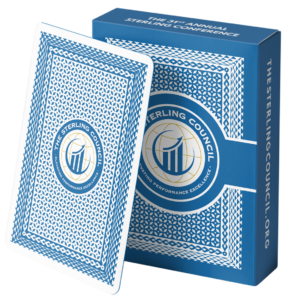 You Could Win a FREE Registration to the 2024 Sterling Conference
Fill out the form below and invite your friends or colleagues to the 2023 Sterling Conference.
You can invite more than one person. Each invite you submit is worth one submission in the drawing for a free registration to the 2024 Sterling Conference.

Easy – you don't need to do anything else. We will send your invites on your behalf. Good luck!